JOIN US for a 2-day celebration of progress including special guests and exciting announcements that build on the momentum of our collective commitment to our community's future!
---
Monday, November 6, 2023
A Commitment to Local News, Press Forward Springfield
Join us for an extraordinary announcement by the Community Foundation for the Land of Lincoln and the MacArthur Foundation about Press Forward—a national initiative to strengthen communities and democracy by supporting local news and information. A panel discussion by notable journalists will follow.
TIME
4:00 PM Doors Open
4:30 – 4:45 PM Press Forward Springfield Announcement
4:45 – 6:00 PM Panel discussion of journalism experts to discuss the future of local news
LOCATION
UIS Student Union
2251 Richard Wright Drive
Springfield
COST TO ATTEND
Free
Refreshments will be provided
PRESS FORWARD SPRINGFIELD PRESENTERS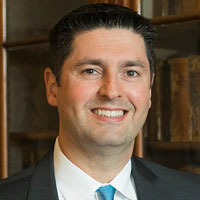 John Stremsterfer
President and CEO, Community Foundation for the Land of Lincoln
As president and CEO of the Community Foundation for the Land of Lincoln, John Stremsterfer oversees the organization's development, grant making, expansion, and leadership activities.
Stremsterfer came to the Foundation from the University of Illinois at Springfield (UIS) where he worked for the University of Illinois Foundation. Prior to UIS, he worked for his high school alma mater, Ursuline Academy in Springfield and also spent two years working in the Illinois Governor's Office, where he was a Dunn Fellow and Legislative Liaison for the Department of Corrections.
READ MORE

In 2012, Stremsterfer was among the inaugural class of the Edgar Fellows, a fellowship designed by former Illinois Governor, Jim Edgar, focusing on the requirements and responsibilities of leadership and governing for emerging leaders across Illinois. In 2006, he was a participant in the American Memorial Marshall Fellowship, a trans-Atlantic exchange program for future European and American leaders, through the German Marshall Fund.

In 2018, Stremsterfer received the Distinguished Alumni Award from Leadership Springfield for his leadership contributions and dedication to the community of Springfield, Illinois. In 2014, he received the Young Alumnus Award from his alma mater, Illinois College, and in 2012, he received the Rail-Splitter Public Service Award from the American Society of Public Administration, Central Illinois Chapter. Stremsterfer was the 2007 recipient of the "Outstanding Fundraising Professional" award of the Springfield, IL chapter of the Association of Fundraising Professionals and in 2008 was recognized by the Springfield Business Journal by receiving the "Business Ethics Not-For-Profit" award.

Stremsterfer serves as vice president of the board of the Alliance of Illinois Community Foundations and has served on the board of directors of Forefront. He currently serves on the board of the Citizens Club of Springfield and the Community Health Roundtable of Springfield and Sangamon County. Stremsterfer is also a past chair of the board of Leadership Springfield.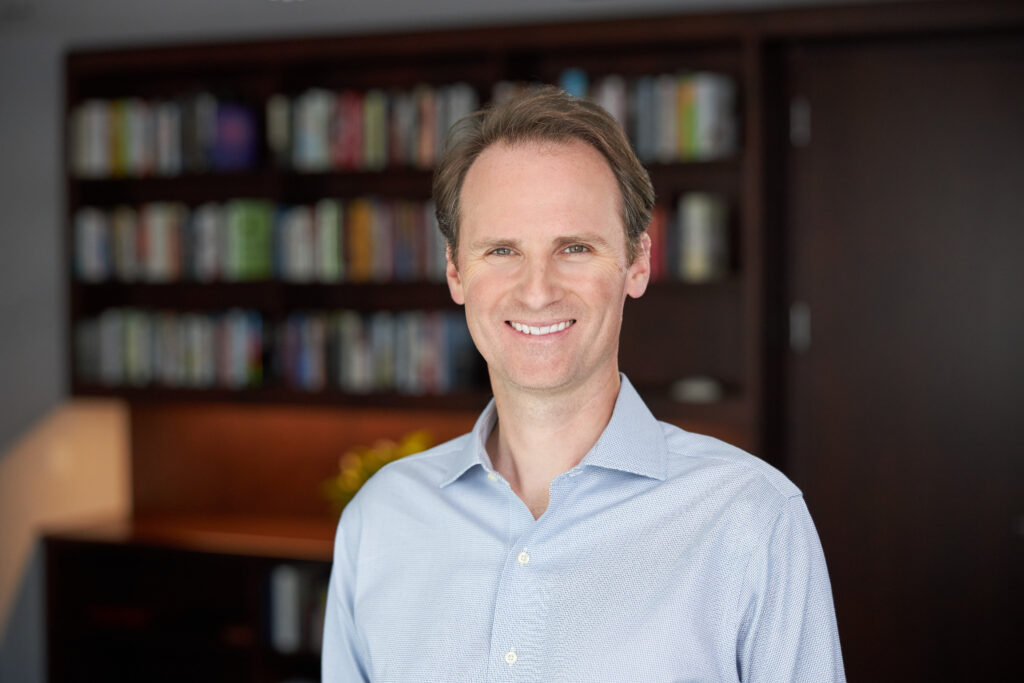 John Palfrey
President, John D. and Catherine T. MacArthur Foundation
John Palfrey is president of the John D. and Catherine T. MacArthur Foundation, one of the nation's largest philanthropies with assets of approximately $7 billion, and offices in Chicago, New Delhi, and Abuja, Nigeria.
Palfrey is a well-respected educator, author, legal scholar, and innovator with expertise in how new media is changing learning, education, and other institutions. Throughout his career, he has demonstrated a commitment to rigorous thinking, disruption, and creative solutions often made possible by technology, accessibility of information, and diversity and inclusion. Palfrey has extensive experience in social change spanning the education, nonprofit, and philanthropic sectors.
READ MORE

Prior to joining the Foundation, Palfrey served as head of school at Phillips Academy, Andover, the only school of its kind to maintain need-blind admissions. During his tenure, the number of faculty members of color doubled, and the student body grew more diverse. He oversaw the creation of the Tang Institute at Andover, which seeks to reform and democratize excellent teaching and learning.

Palfrey was the Henry N. Ess III Professor of Law and Vice Dean for Library and Information Resources at Harvard Law School. In that role, he expanded the Library's reach and services, finding innovative ways to use digital technologies to enhance the school's scholarship and teaching.

From 2002 to 2008, Palfrey served as executive director of the Berkman Klein Center for Internet & Society, which seeks to explore and understand cyberspace. He is founding board chair of the Digital Public Library of America and is the former board chair of LRNG, a nonprofit launched and supported by MacArthur. Palfrey is also the board chair of the United States Impact Investing Alliance and serves on the board of the Fidelity Non-Profit Management Foundation. In addition, he is a member of the American Academy of Arts & Sciences and serves on the governance council. He is the former board chair of the John S. and James L. Knight Foundation.

Palfrey has published extensively on how young people learn in a digital era, as well as the effects of new technologies on society at large. He is the author or coauthor of several books, including Safe Spaces, Brave Spaces: Diversity and Free Expression in Education. A revised and expanded version of his book Born Digital: How Children Grow Up in a Digital Age, which he co-authored with Urs Gasser, was issued in 2016.
PANELISTS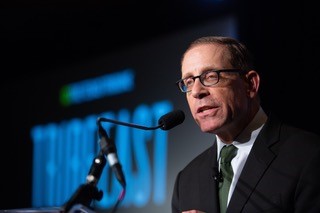 Evan Smith
Senior Advisor, Emerson Collective
Evan Smith is a senior advisor at Emerson Collective, where he works closely with leaders and funders of local news orgs around the country. He's also a senior advisor at The Texas Tribune, the pioneering nonprofit digital news organization he cofounded in 2009 and led for more than thirteen years as CEO, and he's a Distinguished Fellow in Journalism at the University of Virginia's Karsh Institute of Democracy. Previously he spent eighteen years at Texas Monthly, including nine years as the magazine's editor in chief and a year as its president. Evan is the host of "Overheard with Evan Smith," a weekly half-hour interview program that airs on PBS stations around the country. A native of New York, he's a graduate of Hamilton College, which awarded him an honorary degree in 2023, and Northwestern University's Medill School of Journalism, which inducted him into its Hall of Achievement in 2006.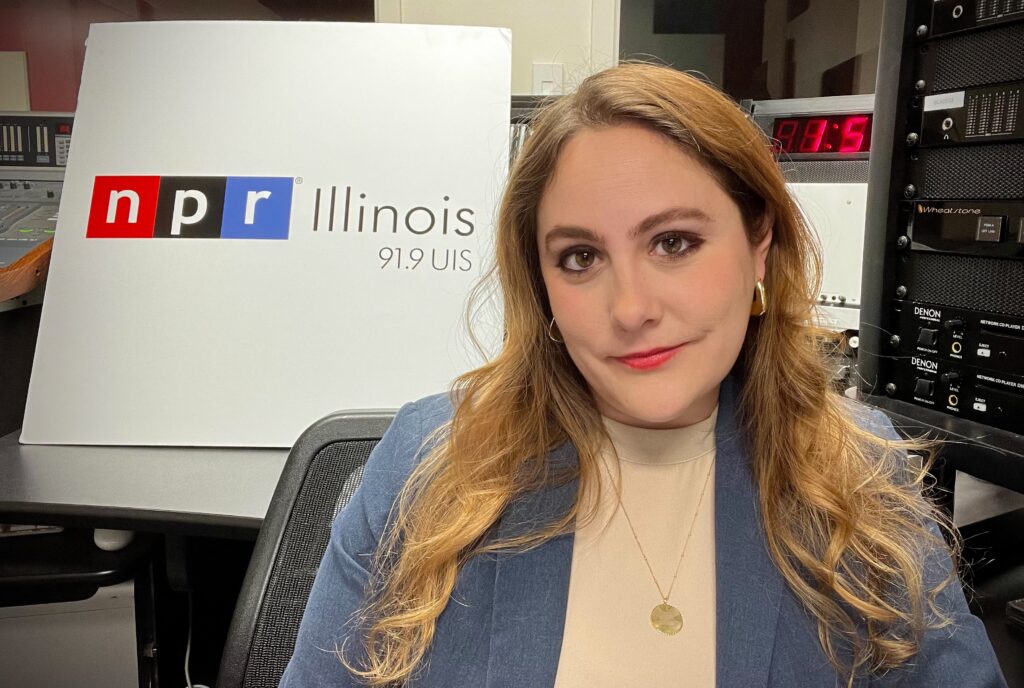 Hannah Meisel
State Government and Politics Reporter, Capitol News Illinois
Hannah Meisel has spent the last decade covering Illinois government and politics for a variety of outlets, most recently for NPR Illinois in Springfield before joining Capitol News Illinois in January 2023. She is a graduate of the Public Affairs Reporting master's program at the University of Illinois' Springfield campus after getting a degree in journalism at the U of I Urbana-Champaign. In 2020 The Washington Post named Hannah one of the best political reporters in Illinois and in 2021, she won the Illinois News Broadcasters Association's Crystal Mic award for best small market radio reporter in the state.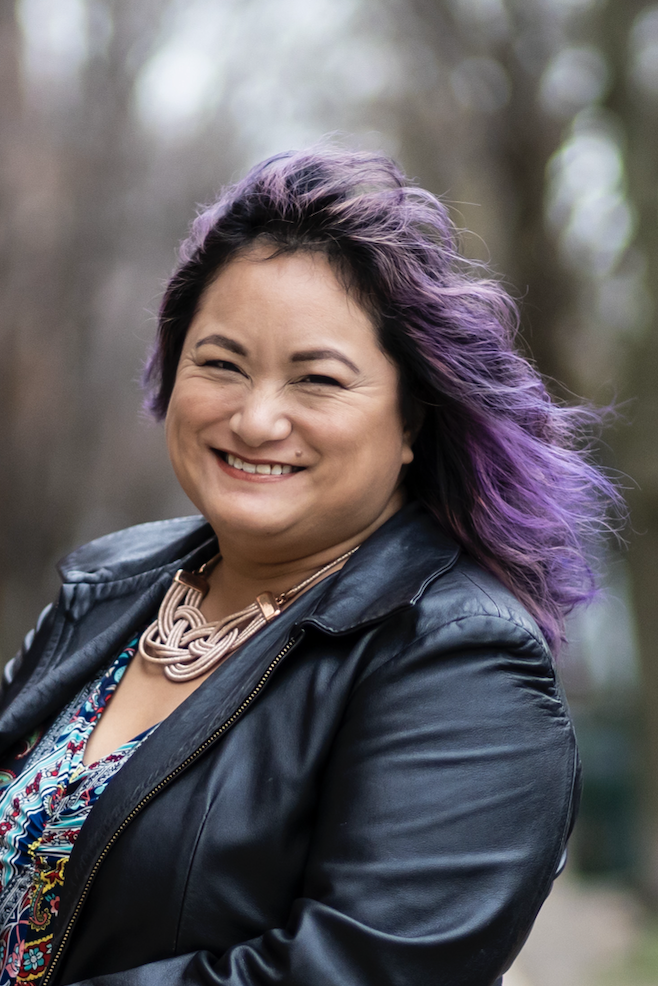 Jennifer Kho
Executive Editor, Chicago Sun-Times
Jennifer Kho is the executive editor of the Chicago Sun-Times and passionate about community-centered journalism. She previously served as the managing editor of the Guardian US, the managing editor and senior vice president of strategic innovation of HuffPost, and the vice president of journalism and information equity of sustainability consultancy DoGoodery. Kho has also conducted journalism research on building healthy news communities, solutions journalism, news habits and gaps. She serves as an adviser for Bay City News Foundation, The Diversity Pledge Institute and The Pivot Fund, and as a subject matter expert for A Picture's Worth. In October, she completed her term as board president of the Journalism & Women Symposium (JAWS). Aside from JAWS, she's also a member of the Asian American Journalists Association (AAJA) and the Online News Association (ONA).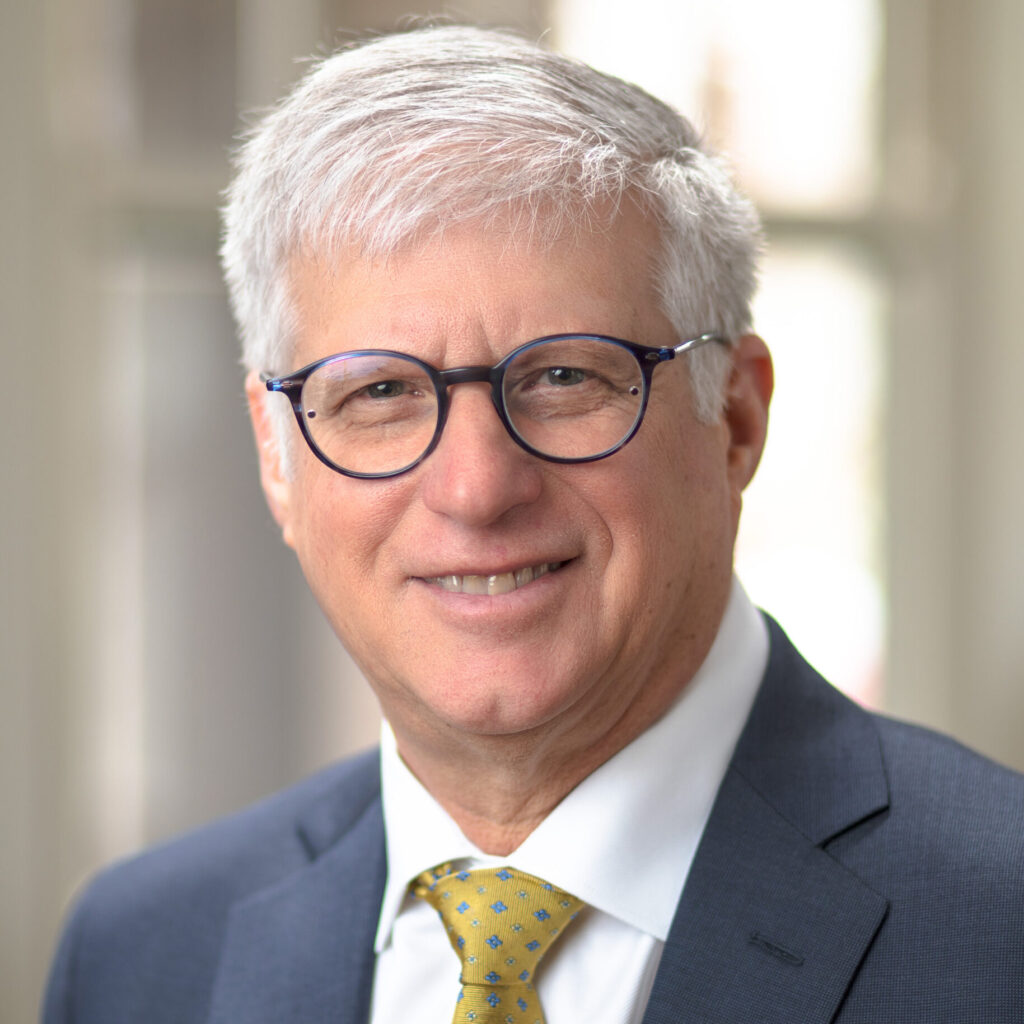 Bernard Schoenburg
Retired political writer and columnist
Bernard Schoenburg wrote for The State Journal-Register in Springfield for 30 years and was the newspaper's political writer and columnist for 28 of those years before retiring on December 1, 2020. His earlier positions included reporter and shift supervisor for The Associated Press in Chicago and reporter and columnist for The Pantagraph of Bloomington. His career highlights include covering the Illinois delegations to seven national political conventions, the 2009 inauguration of President Barack Obama, and serving on a four-person team of reporters who won a national George Polk Award for political reporting in 1993 for a series of articles in The State Journal-Register linking state contracts to campaign contributions. The series, called "Cash Transactions," was later reprinted in a book titled Illinois For Sale: Do Campaign Contributions Buy Influence? A native of Evanston, IL, Bernard attended the University of Illinois at Champaign-Urbana, which inducted him into the Illini Media Hall of Fame in 2022 for professional accomplishments after working for the campus newspaper The Daily Illini. Earlier this year, Bernard received the distinguished service award from the Illinois Press Association.
---
Tuesday, November 7, 2023
Participating in the Next Technology Revolution
Join us for an exciting conversation with Cully Davis, vice chairman for equity private markets at Jeffries, on how we can work together to ensure that our region is positioned to take advantage of coming technology transformations. Cully is a Springfield native who has helped transform the modern tech sector. He has worked with businesses including Google, Groupon, Lyft, Alibaba, Baidu, Box, Kite Pharma, MicroStrategy, NetSuite, NXP Semiconductors, Palantir, Splunk, and SunPower. Hear his insights on how Springfield can capitalize on future advancements and opportunities. Following his remarks, Cully will participate in an open Q&A session.
TIME
7:30 AM Doors Open, Cully talks with Sangamon CEO students
8:00 – 8:45 AM Fireside chat with Cully
8:45 – 9:00 AM Open Q&A
LOCATION
Memorial Learning Center
228 W. Miller Street
Springfield
COST TO ATTEND
Free
Continental breakfast

About Cully Davis
Cully Davis is the Vice Chairman of Equity Capital Markets and Head of West Coast Technology Banking at Jeffries. He works in the San Francisco office and is a senior member of Jefferies' Global Technology Investment Banking Group. Cully has nearly 30 years of investment banking and equity capital markets experience. He was also responsible for leading coverage efforts in the Technology, Media & Telecom, Health Care, Business Services, Education and Clean Technology & Renewables sectors. He also served as a Peace Corps Volunteer in Thailand where he taught English and coached baseball in a rural village. Cully currently is a member of the Advisory Board Council of the National Peace Corps Association and serves on the board of the private equity exchange InvestX. He is also a Trustee of the Shelby Cullom Davis Charitable Fund.

Cully received his MBA from The Wharton School at the University of Pennsylvania and a BA in English from Illinois Wesleyan University after graduating from Springfield High School. He grew up in Springfield after his late father, Professor Cullom Davis, was recruited to be among the founding faculty members of Sangamon State University, now University of Illinois Springfield.
---
Tuesday, November 7, 2023
The Next 10 PechaKucha
Join us for a fast-paced, fun-filled evening as PechaKucha returns to Springfield with The Next 10 project updates and other exciting presentations. Inspired by the idea of "talking less and showing more," PechaKucha is a storytelling format in which a presenter shows 20 slides for 20 seconds of commentary per slide.
TIME
6:00 PM Doors Open
6:30 – 8:00 PM PechaKucha presentations and a special announcement
LOCATION
Ace Sign Co. Museum
2540 S. 1st Street
Springfield
COST TO ATTEND
$10
Heavy hors d'oeuvres, cash bar
PRESENTERS
J. Chris Richmond and Polly Poskin, President and Vice President, Moving Pillsbury Forward
Randy Duncan, Abraham Lincoln Reenactor
Josh Sabo, Executive Director, Heartland HOUSED
Julie Staley, CEO of Spencer Films; Emmy Award-Winning Journalist; Director, Producer, Writer "Fields of Gold"
Dominic Watson, President, Springfield Black Chamber of Commerce
Amy Beadle, Marketing Manager, Visit Springfield
Andrea Aggertt, Director, Office of the Architect of the Capitol
Jamie Toole, Chief Storyteller, Springfield Lucky Horseshoes
Rob Kerr, Executive Director, University of Illinois Springfield Innovation and Opportunity
Chris Camp, Entertainer, The Whip Guy
---